text.skipToContent
text.skipToNavigation
BECAUSE THE PERFECT BLONDE IS DIVERSE
There are endless shades of blonde. Blonde can mean anything from subtle sun-kissed hues of light to powerful platinum. It can be as warm as caramel or as cold as ice. Blonde conveys a sense of fun, confidence and sex appeal. Blonde is one of the most challenging yet aspirational colours – still perceived to be out of reach for most.
The #BLONDESOFTHEWORLD campaign features diverse blondes from 9 global metropolises, each with their personal blonde story. The perfect blonde is diverse – there is a blonde for everyone, irrespective of your skin, hair type, hair colour or gender!
This campaign features the versatility of BLONDME clients and our new, premium BLONDME Care range, by creating and maintaining 9 iconic blonde looks in partnership with Refinery29, a leading global media company focused on young women.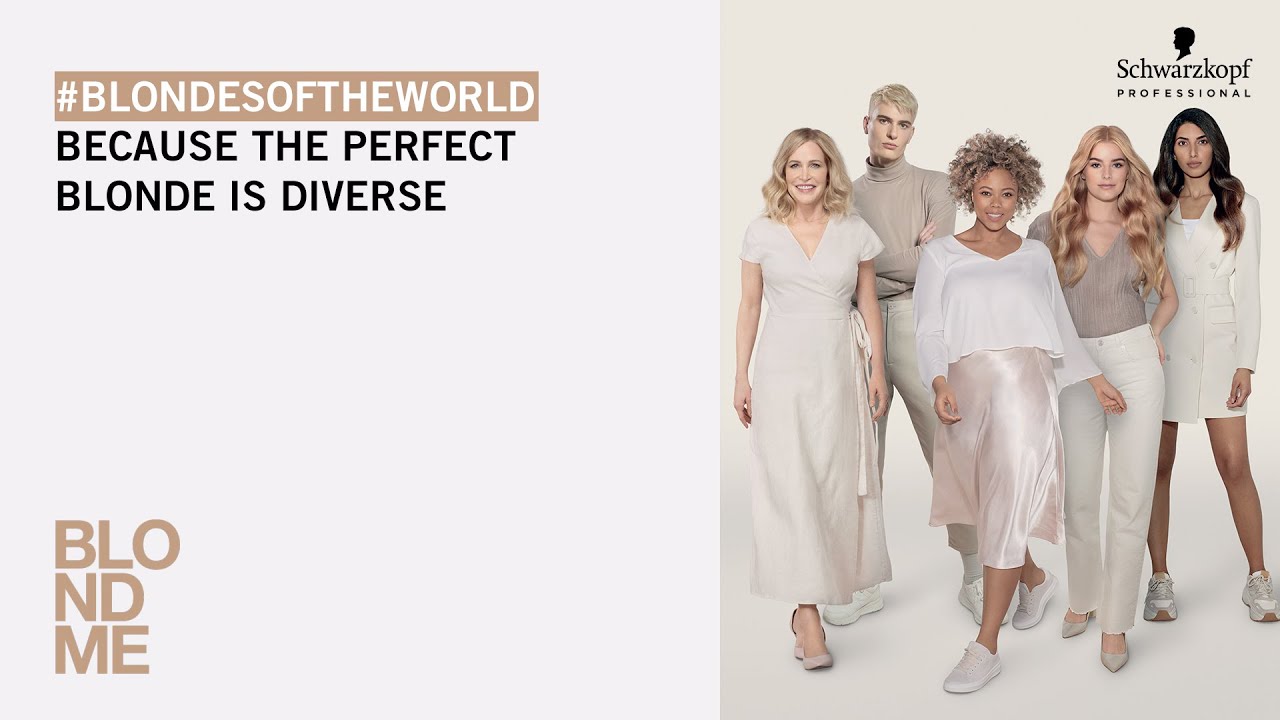 BLONDE SERVICES
BLONDME offers a unique colour and care portfolio with endless service opportunities which we've classified into 3 types:
FLAWLESS BLONDES: Let your clients go blonde all the way with strong blonde transformations, or maintain their fabulous blonde with a personalised care service for impeccable blonde results.
BRIGHTENED BLONDES: Brighten up your clients' look with freehand services or foil highlights, or refresh their blonde with a detoxifying service.
POLISHED BLONDES: The finishing touch is the most important step to let your client go home satisfied and loyal. Perfect their look with neutralising or tone enhancement services.
The 3 types of services are fully customisable and interchangeable, so that you can provide tailor-made results for each of your blonde clients.
OUR 3-STEP SYSTEM FOR THE PERFECT BLONDE
BLONDME Colour and Care have been formulated and developed to work together as a system, delivering ultimate blonde hair quality. Discover our 3-step system that ensures iconic blonde results without compromise:
STEP 1: IN-SALON COLOUR BOND PROTECTION
Integrated Bonding Technology interlinks the hair fibres to enforce strong structural bonds during the colour process, for minimised hair breakage.
STEP 2: IN-SALON AFTER COLOUR BOND CREATION
New 3D Bond Creation Technology creates new bonds and stabilises the hair structure after a blonde service, for long-lasting strength and suppleness.
STEP 3: HOME CARE BOND MAINTENANCE
New 3D Bond Creation Technology maintains bonds at home for strength, shine and long-lasting colour.