text.skipToContent
text.skipToNavigation
CHROMA ID SEMI-PERMANENT MIX AND TONE SYSTEM
Today's clients want to be able to switch up their look with virtually no commitment, being free to express every shade of their personality without damaging their hair. 
Chroma ID offers a semi-permanent mix and tone colour system, with integrated Bonding Technology and exceptionally caring formulas. This is the range you need to achieve total customisation.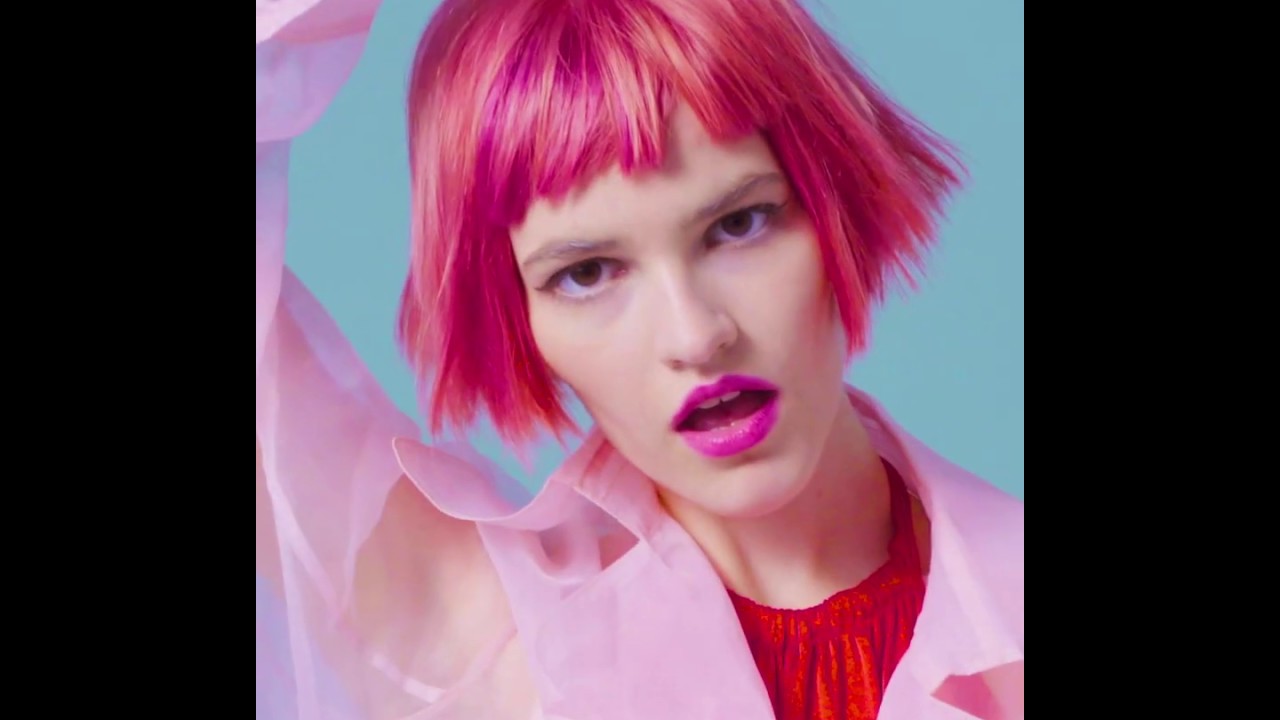 DARE TO COLOUR WITHOUT DAMAGE
It is time to be free to colour without the fear of damage. Chroma ID's semi-permanent formula offers endless colour opportunities, without damaging the hair. Not only that, but the integrated Bonding Technology provides intense care by enforcing structural bonds in the hair shaft.
Low Salt Technology maximises the pigment available to the hair, to improve penetration and enhance colour results. Whilst Keratin and Panthenol provide in-depth care and seal the outer cuticle.
CHROMA ID BONDING COLOR MASKS FOR HOME MAINTENANCE
Keep your clients' colour looking salon fresh between visits.
Our most popular in-salon shades are now available for clients to take home and maintain their colour identity in between their salon visits.
EXPERIENCE 100%
COLOUR FLEXIBILITY
Colourists can use their creative expertise to mix a completely personalised tone for each individual client. Using Chroma ID, salons can offer a full menu of in-salon colour services: 
• Neutralise brassy tones
• Refresh or enhance coloured or virgin hair
• Create pastel to bold expressive colour statements
• Pre-pigment hair
• Correct colour results
UNIQUE CENDRÉ MIXES AND SUBTLE HUES
Are your clients asking for more muted tones and darker colour intensity?
In response to the trend for cendré greys, muted hues and more subtle colours check out our latest innovation – Light Grey and Off-Black shades.
These shades are designed to help express your clients' true colour identity in unique cendré mixes and muted dialed-down hues. The Light Grey shade is made for direct application, while the Off-Black shade intermixes perfectly with the existing Chroma ID intense shades, creating darker tones and raw, dialed-down colour effects. 
The Light Grey and Off-Black Bonding Color Masks add a whole new spectrum of creative colour opportunities in-salon, and for client's looking to maintain their new colour at home, the Light Grey shade is also available as an over-the-counter to take home.