text.skipToContent
text.skipToNavigation
FIBRE CLINIX. CRAFTED FOR YOU.
Fibre Clinix is our new salon-exclusive, hair care regime, harnessing both cutting-edge science and customisation, from in-salon service to home care. Schwarzkopf Professional's most advanced and powerful repair technology combined with full customisation:
• Up to 10x stronger hair*
• Complete sealing of hair porosity**
• Restores inner & outer hair structure for up to 60 days***
*when used with Fibre Clinix regime vs. untreated hair
**wet combing test vs. untreated hair
***when used with Fibre Clinix home care regime
Download the Technical Manual here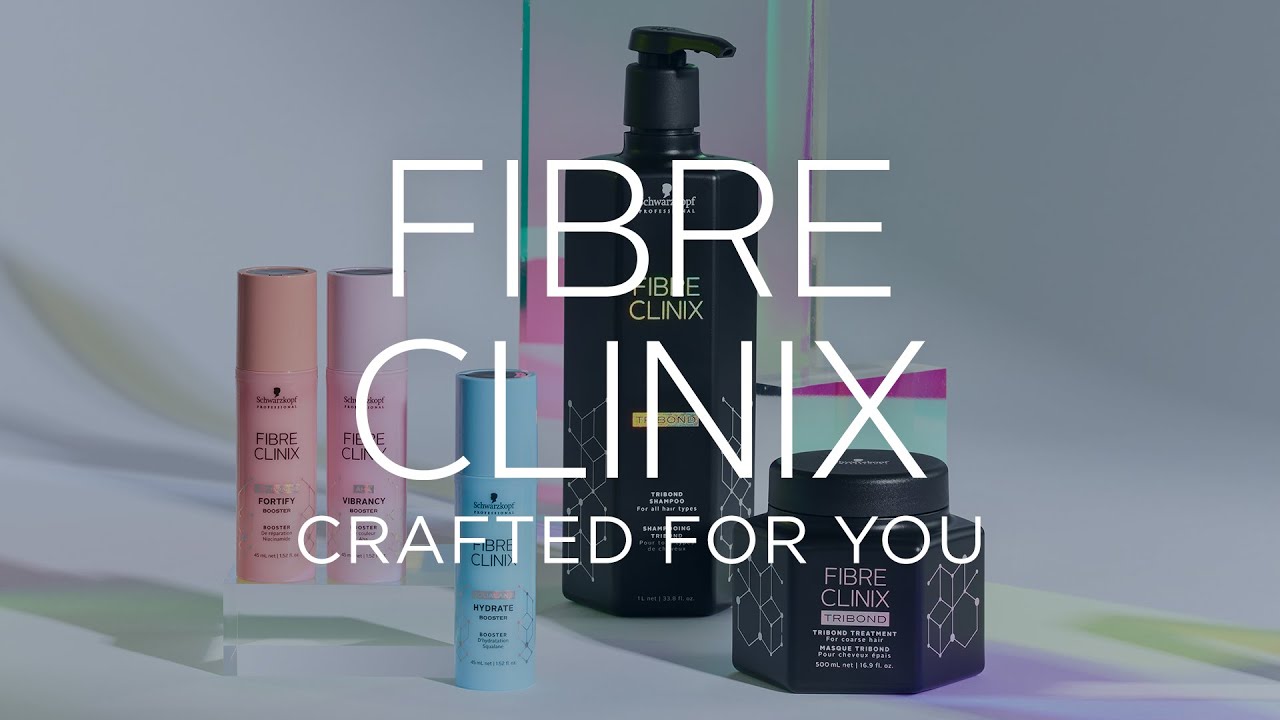 CREATE THE PERFECT IN-SALON CARE EXPERIENCE FOR YOUR CLIENT
The client's hair is as unique as their fingerprint. To find the optimal care regimen for your client, it's key to start with a consultation and individual diagnosis of their hair.

A perfect consultation reflects and identifies the hair's care needs in salon and leads to a home care regimen which offers your client a long-term solution.
IN-SALON SERVICES
Start the experience in salon by transorming your client's hair...

Transform your client's hair fibre back to its virgin condition* with the new Fibre Clinix in-salon service. Powered by Triple Bonding & C21 Technology, it reconstructs the hair surface and connects inner hair bonds to target inner and outer hair damage.

Provide end-to-end customisation only you can offer, with boosters which freshly mix into the treament to answer your client's hair needs.

*Biophysical combing tests of the regime of medium bleached hair vs. virgin hair
AT HOME MAINTENANCE
Prolong and maintain in-salon results at home, by prescribing your clients a hyper-customised home care regime.

FIBRE CLINIX FORTIFY
For damaged and over-processed hair

FIBRE CLINIX VIBRANCY
For colour-treated hair

FIBRE CLINIX HYDRATE
For dry and brittle hair

FIBRE CLINIX VOLUMIZE
For fine and weak hair

FIBRE CLINIX TAME
For coarse, frizzy and unmanageable hair