text.skipToContent
text.skipToNavigation
IT'S TIME TO CRAFT SUMMER HAIR
Clients are ready to create their own summer stories and enjoy every moment. Your salon should be the first stop they make to kick-off their summer. Become the ultimate pre-holiday destination and send them off looking their best and feeling fantastic!
Are you ready for a #schwarzkopfprosummer?
Discover your summer promotions here >
CELEBRATE A SUMMER OF BLONDES
SUMMER CALLS FOR BLONDE RESULTS WITH MAXIMUM IMPACT BUT MINIMUM EFFORT.
CRAFT BEAUTIFUL BLONDES THIS SUMMER.
 
BLUSHED BLONDE: For clients looking to switch up their look, try a pastel effect this summer with BLONDME PREMIUM LIGHTENER 9+ and BLONDE PASTEL TONING.
SUN-KISSED BLONDE: Give your client a more natural-looking, freehand blonde look rather than classic foil highlights with BLONDME CLAY LIGHTENER.
DUSTED BLONDE: Offer a sophisticated shadow root as part of their lightening service or as tone refreshment in-between full colour appointments using BLONDME BLONDE DEEP TONING.
Discover the multiple possibilities available to you with the NEW! IGORA Highlifts. Giving you and your clients a whole new level of lifting with minimised hair breakage.
Take care of blonde shades the right way. GOODBYE YELLOW & GOODBYE ORANGE products offer a highly-pigmented neutralising wash, providing gentle cleansing and instant tonal deposit to counteract and neutralise underlying warm tones.
GET SET FOR A COLOURFUL SUMMER
Things are brightening up and it's time to add a splash of colour to your client's lives with our low-maintenence colour services...
Give your clients a rapid retouch service and create more time in your column to service more clients with IGORA Color10.
Feeling creative? You can always choose complementary shades of IGORA VIBRANCE to be used in thin slices as follows:
Same as target shade but lighter
Strong fashion mix tone to break up the colour and create a fusion effect
Offer your natural-loving clients the perfect look to enjoy the sunny days. The tbh – true beautiful honest shades respect and illuminate the hair's natural highs and lows, providing natural-looking results with up to 100% multi-dimensional coverage.
Complement your clients needs with this year's festival trends from bright to fresh pastel results.
Chroma ID is the perfect semi-permanent mix and tone system that allows your salon to offer endless shade and colour options, whilst also offering dedicated care in one simple step.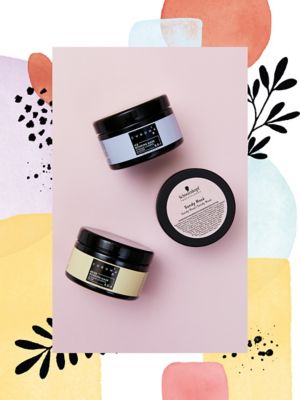 MAKE HEALTHY HAIR A PRIORITY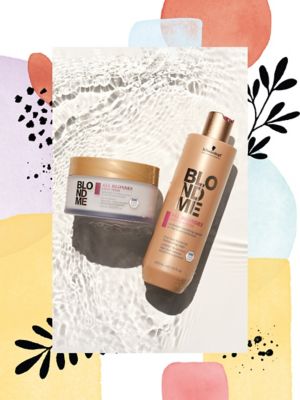 Help clients fight the damaging effects of sun exposure, sea water and swimming pools with our product recommendations, in-salon services and your expertise. Discover the specialist ranges we have on offer below.
Say "YES" to your summer blondes, but keep in mind lightened hair does require a little extra special care to stay healthy, hydrated and in gorgeous condition – particularly when combined with external aggressors like the sun, sea and swimming pools. Luckily, our BLONDME Care range is here to help, with bespoke sublines for all your blonde needs.
Boost the condition of your blondes and give them a healthy glow by using the BLONDME Blonde Wonders Golden Mask. This luxurious treatment strengthens the inner hair structure by up to 95% and smooths the surface for optimal light reflection and mirror-like shine.
Restore your client's hair before and after their holidays with personalised in-salon Fibre Clinix & Scalp Clinix services.
To maintain the salon results at home, select the main home care regime based on the primary hair need, then to answer the secondary hair need, choose the appropriate booster that the client can mix into the treatment with every use.
Craft your curls, coils and lengths with Mad about.
Mad about Curls is the holistic care regime dedicated to different texture types, respecting, beautifying and being proud of each unique pattern. For insanely gorgeous curls that last.
Empower curly hair texture with Mad about Curls Superfood. Adding moisture, strength and shine for strong and beautiful hair.
Save centimetre by centimetre with Mad about Lengths, providing beautifully longer, bendable, shiny hair.
Craft your summer with the NEW! Bonacure Clean Beauty range and discover the next generation of clean, advanced technology products for all haircare needs.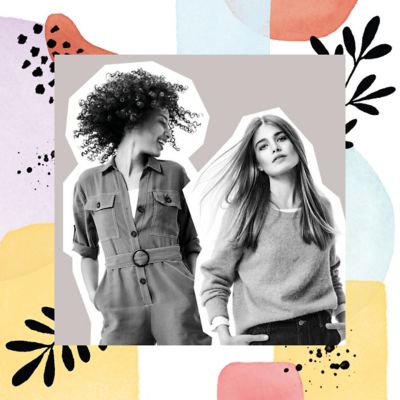 CRAFT YOUR SUMMER WITH BONACURE SUN PROTECT
Protect your clients' hair throughout the summer months with the professional and clean formulas available from Bonacure Sun Protect.
Made with cold-pressed coconut oil and formulated specifically for sun-stressed hair, these products:
Nourish and strengthen the hair
Deliver a smooth finish and shine
Counteract colour fade
With holidays, festivals and long summer nights of socialising back on the agenda, it's time to inspire your clients with gorgeous seasonal styling ideas.
Bring summer to life with trending styling inspiration from OSiS+.
Get ready to flex your styling skills and create the scroll-stopping braids, buns, plaits, ponies and beachy waves that clients love.
For your clients that are looking for edgy summer styles, inspired by the catwalks around the globe, discover summer inspiration from SESSION LABEL.
CRAFT summery undone texture with The Texturizer, The Salt and The Strong.
CRAFT airy waves with The Texturizer and The Flexible.
CRAFT texturised short hair with a twist using The Mousse, The Mud and The Serum.
BRING SUMMER INTO YOUR SALON
SALON SUPPORT
Get inspired with vibrant posters, point-of-sale materials and gorgeous gifts to support retailing.
EDUCATION
Join us @schwarzkopfpro for engaging live tutorials on:
Colour techniques beyond blonde
Summer haircare insights
All things styling
DIGITAL INSPIRATION & CONTENT
Get an exclusive story feature on our global Instagram channel @schwarzkopfpro
Share your looks with us on Instagram using #schwarzkopfprosummer