text.skipToContent
text.skipToNavigation
THE COLOURIST'S CHOICE FOR PERMANENT COLOUR
Tried and trusted by millions of colourists around the world thanks to high-performing, reliable products, IGORA aims to truly empower every colourist to create the most beautiful looks, to explore every aspect of their creativity and to reveal the clients individual beauty. IGORA empowers every colourist to be exactly who they want to be.
Be Curoius. Be Mellow. Be Bold. Be Safe.
Be Neat. Be Punk. Be Blue. Be Pink.
Be Old. Be Young. Be You. Be the best you can be.
Be the Coulourist you want to be.
Because everything you need is already inside.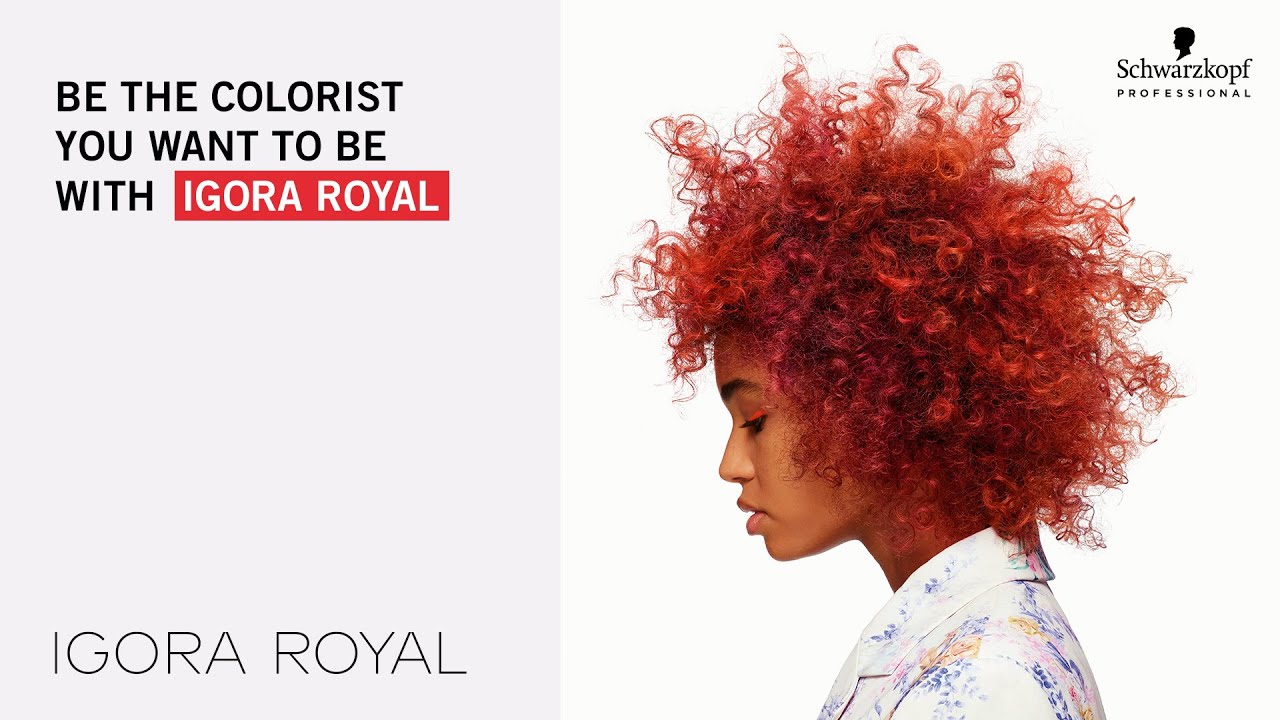 SAME TRUSTED FORMULA.
NEW LOOK ON THE OUTSIDE.
On the outside, IGORA ROYAL has undergone a complete transformation with a modernized design and more sustainable packaging. Yet, you can expect the same high-performing, trusted formula on the inside!
True-to-tuft colour results
Reliable, even and luminous colour
Ultimate colour retention
Holistic portfolio to perform every colour service
Our extensive portfolio has been streamlined from 13 ranges to 5, creating intuitive sub-groups totalling 143 different shades. IGORA ROYAL's iconic red block packaging remains for the core line. Our technical lines can still easily be recognised with their distinct range colours: IGORA ROYAL Highlifts, IGORA ROYAL Fashion Lights, IGORA ROYAL Absolutes and IGORA ROYAL Silver Whites.
BE GREEN. BE CONSCIOUS.
BE MORE WITH LESS
With sustainability at heart, we have cut no corners when it comes to the redesign of the IGORA ROYAL packaging. We strive to do MORE with LESS when it comes to our global footprint.
Each of our IGORA colour lines uses the following materials…
Tube – 100% recycled aluminium:
That saves 350 tonnes of new virgin aluminium per year*
Cap – 100% recycled plastic:
That saves 80 tonnes of virgin plastic per year
Folding Box – 92% min. recycled paper:
That saves 340 tonnes of new virgin paper per year*
*based on 2019 full year sales quantities.